Melbourne residents woke up to a startling event as the city experienced a powerful earthquake late last night. Geoscience Australia has reported a 3.8-magnitude quake, striking at a shallow depth of 3km in the northern suburb of Sunbury at 11:40 pm on Sunday. While the tremors startled many, the good news is that there has been minimal damage and no injuries reported thus far.
In truth, the quake was the magnitude of the average Dad fart. But this was enough to rattle the resolve of ABC staff.
I fart louder farts and the dude is like "I don't get paid enough for this shit" 😂😂😂 #earthquake #morelikeearthfake https://t.co/hSZk4ohqSp

— Tavis Rogerson (@earthttotavis) September 21, 2021
Victoria's State Emergency Service is cautioning residents to remain vigilant and prepare for potential aftershocks. In case of a severe aftershock, authorities advise individuals to drop to the ground, seek shelter under a sturdy table or furniture, and hold on until the shaking subsides.
Initially, the United States Geological Survey recorded the earthquake as a 3.6-magnitude event, occurring at a depth of over 9km. However, it has been confirmed as a 3.8-magnitude quake at a shallower depth. Social media platforms were abuzz with reports from Melbourne residents who felt the tremors, although most described the shaking as relatively light.
Seismologist Adam Pascale from the Seismology Research Centre revealed that the earthquake was strong enough to wake him up. Initially believed to be a magnitude 4 quake, Pascale emphasized that its shallow depth contributed to its relatively powerful impact compared to typical earthquakes in Melbourne. The tremors were even detected at an SRC site in Adelaide, albeit as a very minor disturbance due to the distance from the epicenter.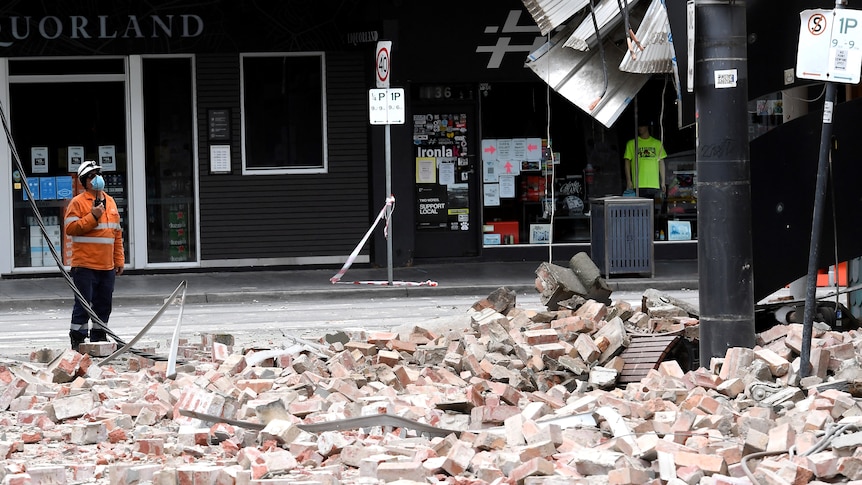 Pascale further stated that this earthquake potentially marks the largest seismic event in the Melbourne metropolitan area in over a century. He warned of possible minor damage at the epicenter. The crowdsourcing site Earthquake Network recorded numerous reports from individuals who felt the quake within a 48km radius. The Victoria State Emergency Service acknowledged the earthquake on Twitter, stating, "Yep. We felt it too."
Earthquakes of this magnitude are relatively uncommon in Australia, especially those that are felt or cause significant damage. In September 2021, a 5.9-magnitude quake struck near Mansfield, 180km northeast of Melbourne, resulting in damaged buildings at the epicenter. As authorities continue to monitor the situation, Melbourne residents are advised to stay prepared and cautious during this time of heightened seismic activity.
You've come this far…
Why not venture a little further into A.S.S. - our exclusive Australian Space Society. 
And keep thrusting Australia into the deep unknown…
#Space_Aus